RESUME
Mihaly Istvan Karpati
Stollenrain 24 ǀ Arlesheim ǀ CH 4144
+41 79 850 8729 ǀ
mihaly.australia@gmail.com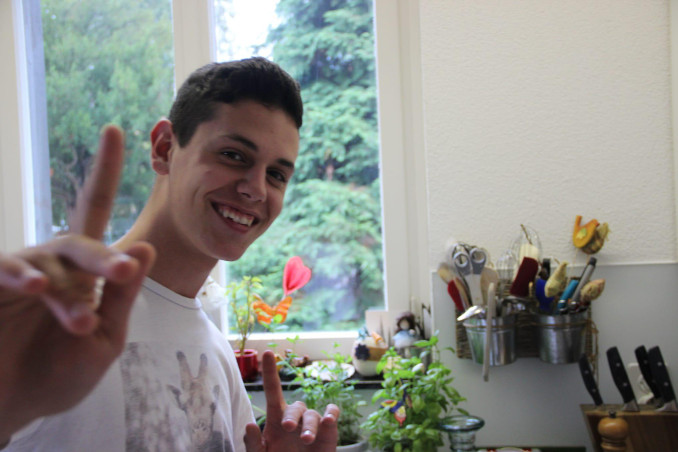 My name is Mihály Kárpáti. I am 18 now, and I am determined to get to Australia.
I was drawn to it when I was 14. I cannot define what exactly triggered this determination at the age when we learnt about all the great explorers – if this attraction is due to the reverse world with the view from Europe, if it is thanks to the family friends I got to know from there, the warmth down there, the wild ocean, or the kangaroos and spiders? I cannot tell, might be something I am not yet aware of.
I would want to live and understand the Australian way of living, learn its culture, nature, and everything that makes Australia so special to me.
I would very much appreciate the opportunity and any help to get to Australia. In return for hosting, I can offer all that you deem relevant based on my skills and studies listed below. Further to all that, I am experienced at and can offer to cook for a party of 30, I can chop wood or do the garden, and quick in learning anything that helps.
EDUCATION
August 2016 – to date 9th-12th Grade, Rudolf Steiner School, Birseck (CH)
April 2012 – July 2016 4th-8th Grade, Rudolf Steiner School, Basel (CH)
September 2010 – April 2012 2nd-4th Grade, Perintparti Szofogado Waldorf School (Hu)
September 2008 – June 2010 1st-2nd Grade, Comenius Bilingual Primary School (Hu/English)
Special School Projects:
Ecological camp (2019)
Musical (theatre) project (2019)
Field measuring (geodetic) camp (2018)
Biodynamic Agriculture project (2017)
Weimar study tour: Goethe, Schiller, Buchenwald (2017)
Croatia – school painting project (2016)
Portfolio work:
Eurhythmy (anthroposophical art of movement)
Man and Nature, Can today's man survive in nature (my own experiment and study)
Waldorf education means a lot to me, the way we learn in Waldorf, so-called Rudolf Steiner schools are rather different to regular. We have greater freedom to learn but I find learning all motivating and stimulus rather than an obligatory duty. I had and have the opportunity to develop in all areas at my own speed, nourish my special interests and get individualized help where I need. I would not change it for anything. Maybe the same without French lessons?
INTERESTS & SKILLS
Languages and Cultures
Hungarian: native (mother tongue)
German: native
English: fluent
French: lower intermediate
Since I was a kid, I have always been surrounded by people speaking all sorts of languages. I took language learning up with mother milk. Languages were natural part of my life and I had to speak them in order to survive my environment, for example get an ice-cream at the age of 2 from our Aussie friends. At the age of 10 I moved to Switzerland with my Mother where I learned German, Swiss German and where I started my French studies.
The multi-cultural, cosmopolitan (in a good sense) upbringing opened the gates for me with growing curiosity and openness to cultures and travel. Other than the European countries, I have also been to Nepal twice to a biodynamic agricultural farm and education center – at the age of 12, for the second time, pretty much on my own.
ARTS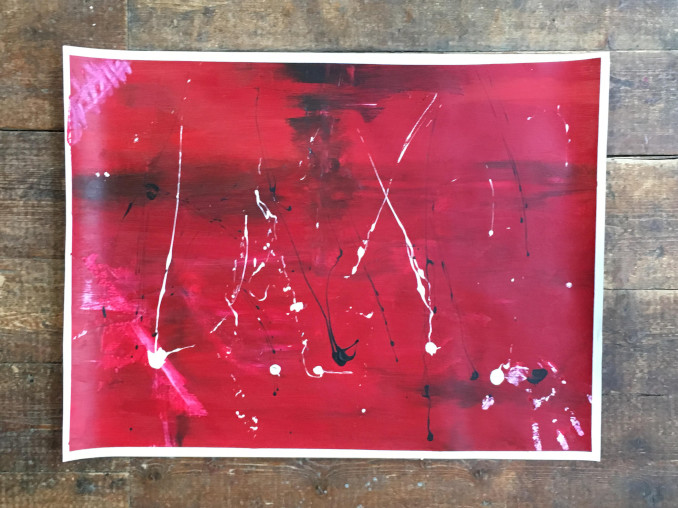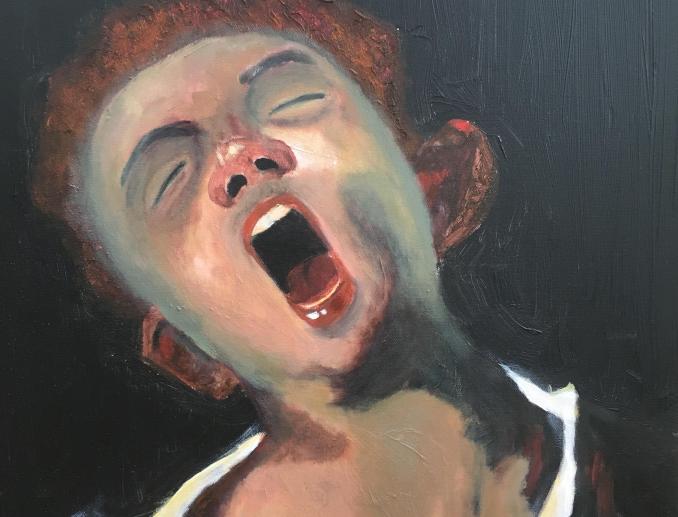 Photo
Painting
Drawing
Since I remember I felt passionate about drawing and later painting. Waldorf schooling has exposed me to great deal of art work, craft work but painting and drawing are yet most in my heart.
Cooking
BBQ
Meat dishes
Baking (new)
I loved cooking since I was 5, no matter if I was only watching my parents doing it or if I could help. At the age of 8 I proudly presented my first omelet to my mum and since than my skills only improved: I'm a meat lover so there is a huge variety of different stakes, chicken wings etc. on my menu that pleases all my guests. I am also great with vegetarian dishes if I have to .., and just recently started exploring the world of cakes.
Sports:
Athletics, Football, Basketball, Handball, Badminton, Chess, Horse Riding, Table Tennis, Tennis, Volleyball, Football, and-you-name-it… I do not only do all these sports, but also like training others.
Currently my greatest love and focus is javelin, and preparing for the Swiss Athletic Championship. I have recently been on a study tour in Greece, to Olympia as I am interested in the history as well as working on my assignment of the "Expression of Movements in Arts".
All this, while trying to learn rugby, because as I heard it is as important as a passport to get into Australia…Anyhow, I just cannot imagine my life without sports.
Fishing: my great love (one of those)
Miscellaneous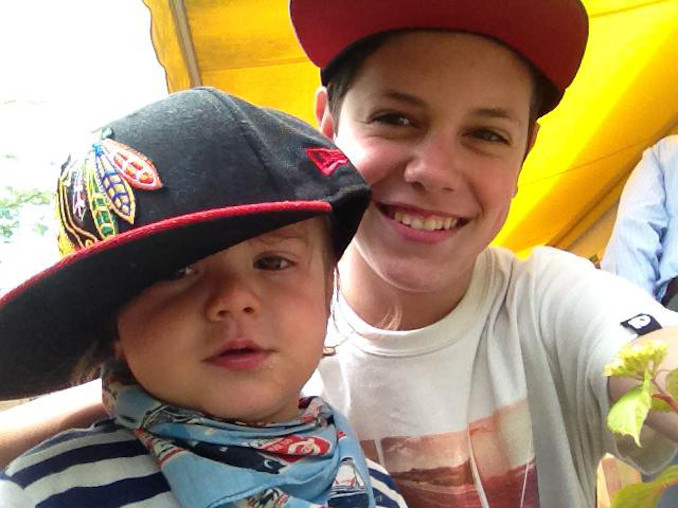 I am good in nursing a child, really from the age of no-nappy danger (I have a little brother that goes with great experience).
I hope to get my driving license by the summer.