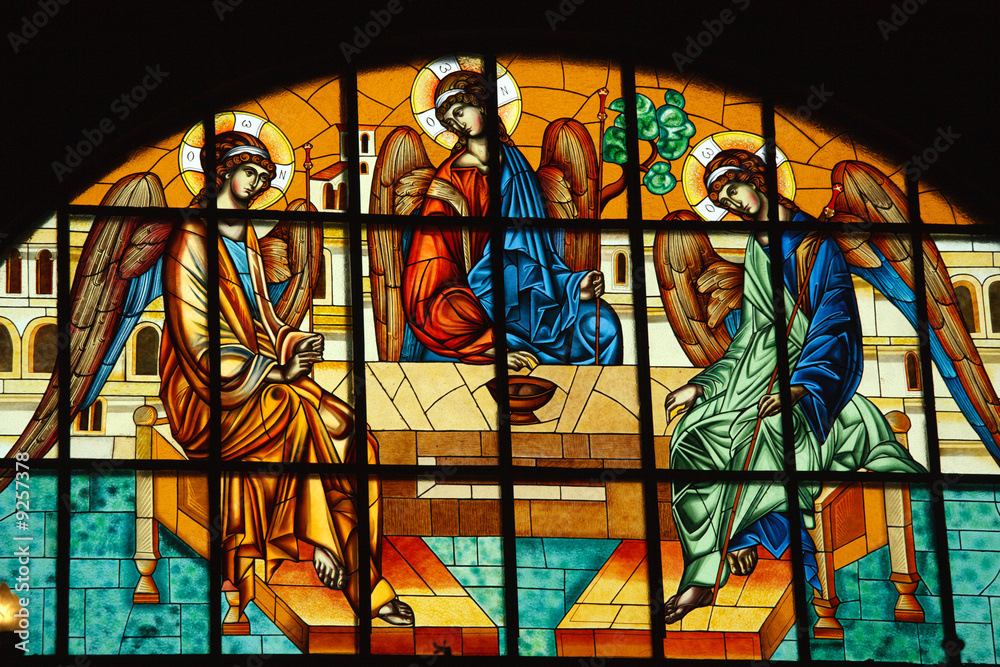 Hark! the herald angels sing,
"Glory to the newborn King:
peace on earth, and mercy mild,
God and sinners reconciled!"
Joyful, all ye nations, rise,
join the triumph of the skies;
with th'angelic hosts proclaim,
"Christ is born in Bethlehem!"
~ Charles Wesley and George Whitefield
Christmas is a precious time. And it is never more precious than during a period of uncertainty as tyranny nips at our heels.
Christmas is a time to celebrate the joy of family, friends, and community as we prepare for the winter days ahead. This is a time to give thanks and invite the divinity to speak power and life into our future.
And Christmas is also a time of feasting and merriment.
To help you celebrate, we hope you will enjoy The Best of The Solari Report. During the Christmas holidays, we choose and publish the best Weekly Interviews, the best Series Interviews and Special Reports of the year, as well as the News Trends & Stories and analysis from the four Wrap Ups. Our Christmas movie and music selections each Friday in December also celebrate the festivities – with Christmas, of course, reserved for J.S. Bach!
Solari Report subscribers can take advantage of another annual tradition: Give the Gift Between now and December 15, 2021, you are invited to give a complimentary subscription to a person of your choice that includes The Solari Report through the 2021 Annual Wrap Up published throughout January 2022. This includes the announcement of our Hero of the Year 2021, Best Books for 2022, and scenarios to help you plan for 2022.
Subscribers can purchase our Holiday Wrap Up Gift Packages of printed Solari Wrap Ups and purchase Solari Report Gift Subscriptions for a family member or friend. Need help? Just email Customer Service or call Customer Service at 1-866-311-2543.
A Solari Report subscriber asked what I would recommend for Christmas gifts. Here are some of the gifts I like to give.
We have a special blessing this Christmas. We received a generous donation last month. We are using it to expand our Christmas donations. A special thank you to our donor for filling Santa's purse. These donations help put "wind beneath the wings" of some very fine leaders and organizations.
For those of you who can make year-end donations, we recommend these to you.
SOLARI 2021 CHRISTMAS DONATIONS
The Rule of Law
In our Take Action Crowdfund, we have made and promoted donations to litigators and attorneys fighting for human liberty and rights in the courts and legislatures. Here are five that have redrawn the battle lines in our favor.
Children's Health Defense (USA)
Children's Health Defense (Europe)
Health Freedom Defense Fund (USA)
National Health Federation (USA and Europe)
Dr. Paul Thomas: Fight for Medical Freedom (USA)
Transparency
No one is as smart as all of us. New Media are bringing us essential intelligence on what is happening and what we can do about it. This includes supporting critical litigation and legislative efforts. Here are six powerful members of the New Media who made a remarkable difference in 2021.
De Andere Krant (The Other Newspaper) (Netherlands)
The Corbett Report (Japan)
Whitney Webb/Unlimited Hangout (Chile)
The Last American Vagabond(USA)
The Consent Factory (CJ Hopkins) (Germany)
Food Resiliency
Resiliency begins with strong local food systems and fresh, healthy food. The people fighting for food freedom are some of the greatest freedom fighters of our time. Thank you to these five groups for everything they have done this year. We expect great things in 2022.
Weston A. Price Foundation (USA)
Food Bank (Australia)
Food for Maine's Future (USA)
Farm-to-Consumer Legal Defense Fund (USA)
High Plains Food Bank (Texas Panhandle – USA)
OTEPIC/Permaculture in Kenya (Kenya)
Good Health
Nothing is more important than maintaining your health in 2022. We think that the Wim Hof Method can help you do this.
We are offering to send a free copy of The Wim Hof Method to the first 50 Solari Report subscribers who report they are struggling – whether personally or with someone they love – with harm from Covid-19 restrictions or Covid-19 injection injury, death, or related depression and would like to give the Wim Hof Method a try. These come with our prayers for you or your loved one's full recovery to vibrant health and happiness. Just post a ticket to Solari Support if you would like to participate. Books will be distributed on a first-come, first-served basis.
If you have pre-existing heart and medical conditions, make sure to check with your health care practitioners before you begin using the Wim Hof Method.
Prayer Power
We are in a raging spiritual war. Prayer makes an enormous difference. This year we celebrate one of the great prayer warriors of Tennessee.
Pastor Melvin Bufford, Mt. Salem Baptist Church (USA)
If you need prayer stocking stuffers, remember you can print out the Solari Prayer Book or order copies – they are complimentary.
*************
On behalf of the entire team at The Solari Report, I wish you a Merry Christmas and a Prosperous and Happy New Year!
~ Catherine Austin Fitts
To download or order a complimentary copy, click here!
"Stand fast therefore in the liberty wherewith Christ hath made us free, and be not entangled again with the yoke of bondage." ~ Galatians 5:1