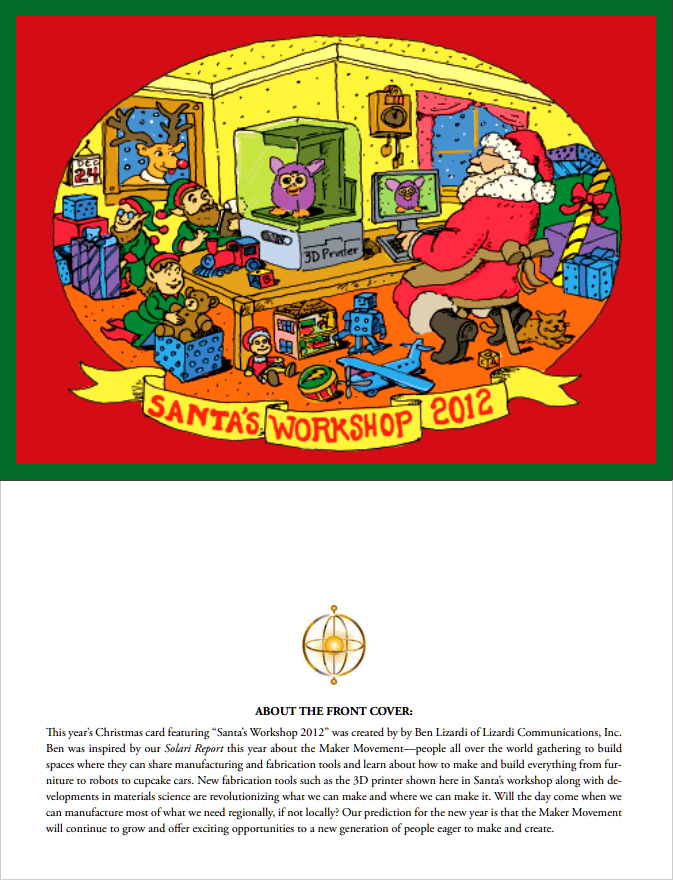 The 2012 holiday season is here. We want to acknowledge our many blessings and give
thanks for the strength of your support and friendship.
As more people appreciate the changes underway and move to action, supportive
networks and communities are growing. We thank you for being part of them.
This year, after surveying our readers and subscribers, we have decided to
donate to four groups:
All four are excellent organizations that deserve our attention and support. We invite you to join us in supporting these fine organizations.
We wish you a very Merry Christmas, Happy Holidays and a prosperous New Year!
~ Catherine Austin Fitts & the Solari Team
Our thanks to Ben Lizardi of Lizardi Communications for the card design.
Copyright © 2013 Solari, Inc. All Rights Reserved